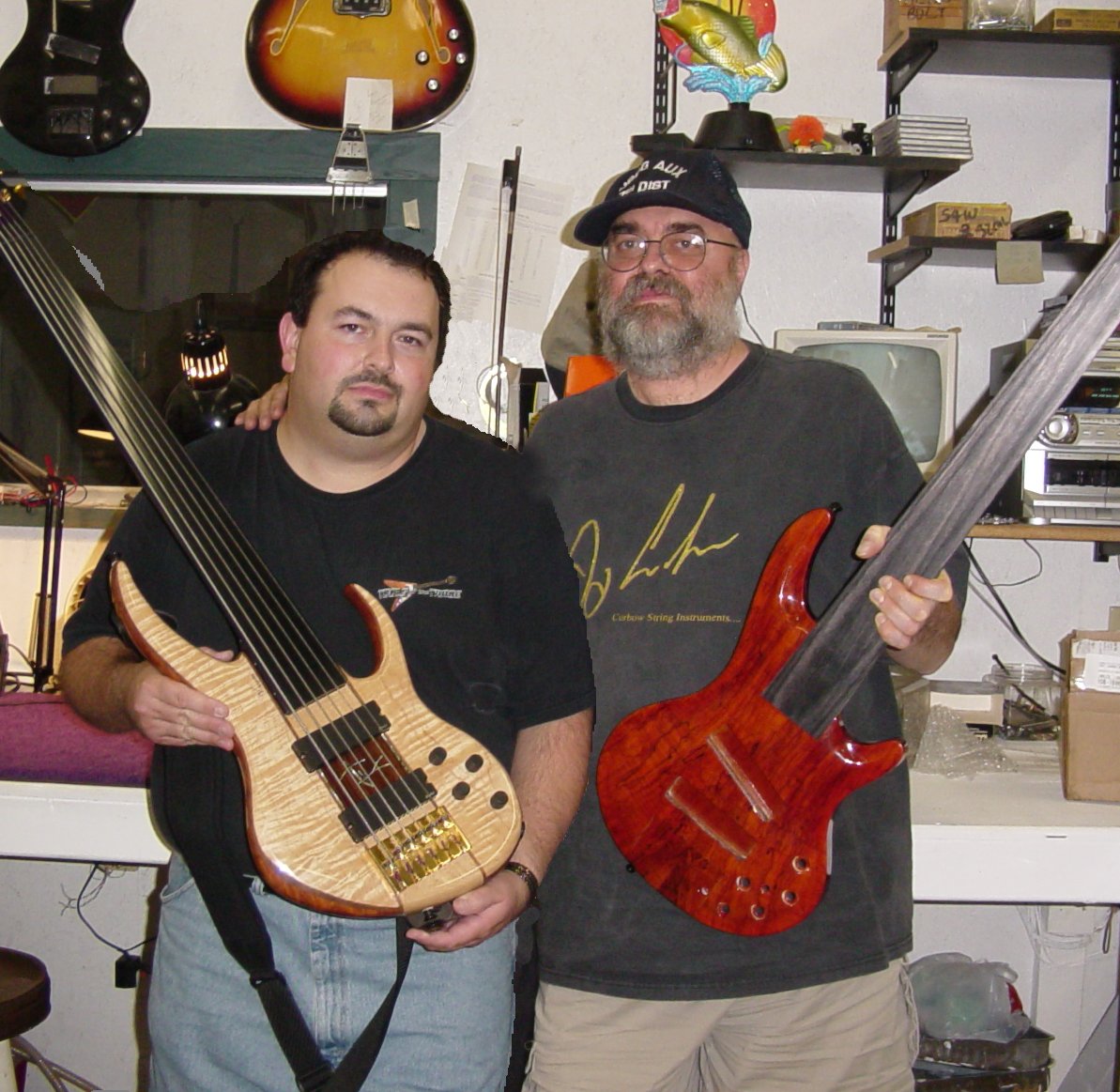 The bass world has suffered a great loss..........

Greg Curbow passed away August 13, 2005...........

Greg was not only a mentor and a friend, but an inspiration that was Immeasurable. He instilled a confidence in me that was never there before I met him. He had a critical eye, but a teachers heart.... I will never forget him inspecting one of my basses very closely..... He didn't say a word until he had finished, then the words " Your neck joint looks like H#@L" came out........ But quickly proceeded to teach me the Curbow neck joint. It has changed my work forever. You will be missed Greg........

One thing that reflects in my heart about Greg Curbow is how tight knit his staff is...... They were family to Greg and it was very apparent that they loved him dearly. They have all been there for a long time and are going ahead with the Curbow line of custom instruments under the ownership of Greg's wife Margaret Curbow. I can personally guarantee that the instrument you have built today will be like Greg built it himself! They are also going ahead with the Luthier school, which I also highly recommend. If you are a beginning Luthier, or a veteran Luthier who just wants to know "How did he do that?" This school is for you......

I can't wait to get to heaven now.... because Greg will have Hot Rodded all of the harps with Rockwood necks................................